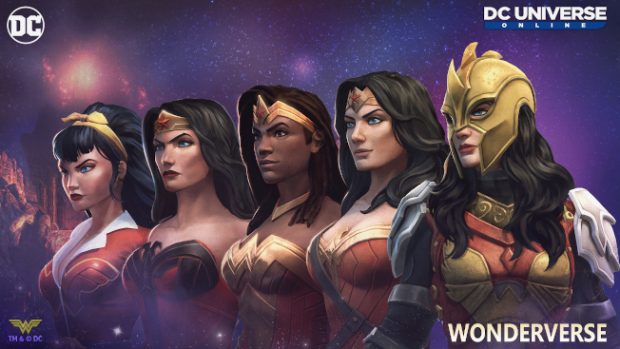 The Wonderverse has arrived in DC Universe Online and for the first time ever players will be able to team up with the Council of Wonder Women — including Nubia, Flashpoint Wonder Woman, Red Son Wonder Woman, and others. The universe is collapsing and players must work together with the council, facing gods both old and new, to repair the Source Wall.
As explained in an earlier announcement, the wall can only be repaired if the pieces of the wall are located. And there will be competition. In fact, the gods are trying to seek them out for themselves. Beat the gods to the pieces and restore the wall before it's too late.
The update introduces new daily and weekly open world missions, bosses, and solo content for players to enjoy. Details on all of that can be found on the DCUO site.