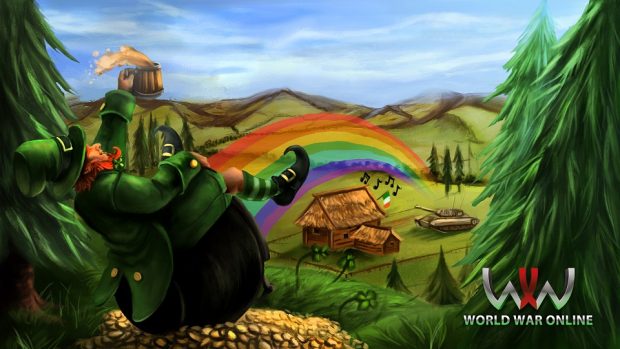 What's waiting at the end of the rainbow this St. Patrick's Day? If you're lucky, it's a pot of gold. If you're really lucky, though, it will be a mortar. I know which one I'd prefer.
Chilltime's World War Online is offering just that kind of reward to generals who challenge Leprechauns — in the in-game area of Ireland, of course. Defeat the verdant imp and you'll receive a pack of five mortar units. The promotion runs from March 13 until March 18, and you can earn even more rewards by topping the Leprechaun-murdering leaderboards during that time. The top prize is a gold pack with 100,000 units of the game's currency.
This is the point where I'd normally say something like "Learn more about this event on the World War Online site," but there's no additional information there. There's also nothing on the game's Twitter account. But hey, at least there's a (very brief) video, so — unlike Leprechauns — you know it's actually real!