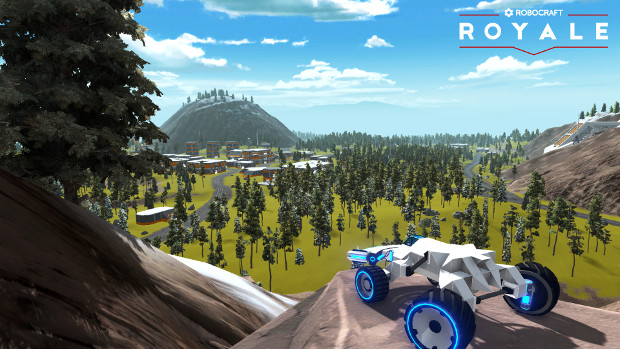 Robocraft, the build your own robot fighting game, is getting a new installment, and we'll give you three guesses as to what it is. First two don't count.
That's right, Freejam has decided to get bring battle royal action to its robot fighting IP with Robocraft Royale. The game is currently free — although Freejam hasn't committed to that completely — and already in the alpha testing stage. Like other battle royale games, RR drops 100 players into a last man standing battle on a huge map.
There might be one downside to this new Robocraft entry. Players will not be able to build custom robots in it. Instead, the robots are curated from already existing designs available in the Robocraft Community Robot Factory.
If you're still interested, even without robot building, you can check out the Robocraft Royale site. Alpha testing signups are also available there.