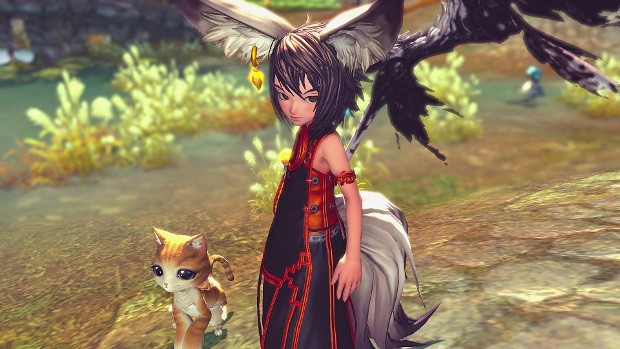 Today, Blade and Soul producer Jonathan Lien posted the July producer's letter, offering a look back at the last six months as well as some insight into what players can expect of the future. Most of the letter is a rewind, but there are some things of note regarding upcoming updates.
Lien mentions two updates in particular. The first, titled Fortune Falls, will offer players a new event dungeon with a swimsuit set reward and valuable upgrade materials. The second, Dark Origins, will introduce two new high level raids, continue the game's story line, add a new dungeon, and more. This second update will hit in August.
In the meantime, the developer is also working on consolidating servers — both NA and EU — in order to give players a better chance at putting together raids. The server mergers will result in all North American players being transferred to one of two servers — Yura and Zulia. European players will have three servers — Jinsoyun, Eisenherz, and Naksun. Details on the merger will be available in the next few days.