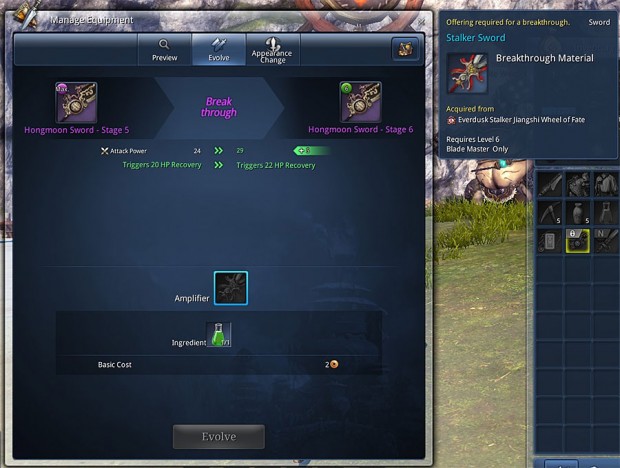 I'm a sucker for weapon advancement. FFXIV did that (and will do more of it soon) with their relic weapon quests. Yeah, it's a pain in the neck type of grind in some games (like FFXIV) but it's one of those "off" things to do and I really like the idea of sticking with a weapon and improving it rather than replacing things you worked for with a vendor item the next time an update rolls around.
Knowing that about me, it should come as no surprise then that I like the news NCSoft dropped about weapon advancement in the upcoming (in the West) free to play MMORPG, Blade & Soul. The idea is basic: your weapon grows with your character. You can use materials to upgrade your weapon to the max. When at max though you can "breakthrough" and continue to upgrade your weapon. It'll take a lot of work to do this though as the materials needed are held by some pretty big baddies. Max that weapon to level 10 and it even transforms into a whole new weapon to continue upgrading.
Check out the full post and let me know what you think in the comments below.