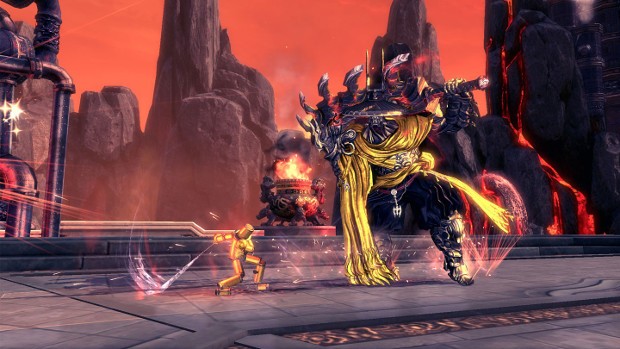 The next update coming to NCSoft's free-to-play MMO Blade & Soul will add a new training room for players to hone their skills in. Hongmoon Training Room is a single-player PvE environment that allows players to focus on practicing their class abilities. This new feature is accessed using the F12 key. (Emotes have been moved to Shift+F3.) Once in the room, the player will be able to pick between training with one of their class' elements or head into Dungeon mode.
In addition to the training room, the developers have also overhauled the skill system in Secrets of the Stratus allowing players to earn additional skills and increase their power. Skill trees have been eliminated and there are no longer skill points. Skills will simply be unlocked at specific levels instead.
A more detailed rundown on how this works — as well as information on other changes coming with the new update — is available on the Blade & Soul site.