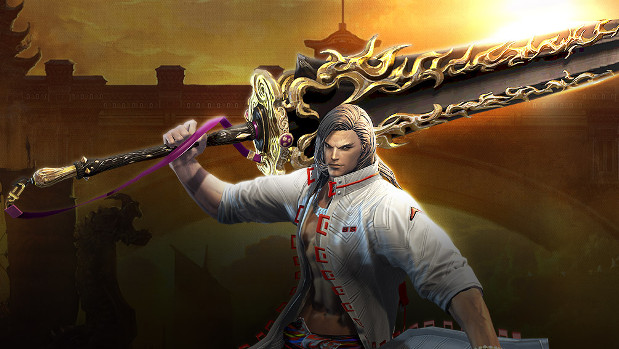 Because nothing says hero like toting around an insanely massive sword (Just ask Square Enix.)…
Blade and Soul's upcoming Warden class is the game's next tank class, and if you don't see him coming right away, you're sure to spot his sword. Or her sword. It's not just for the guys. The Warden is available to play as either Gon or Jin and features defensive and regenerative capabilities, as well as excellent maneuverability. You can check out the Warden's abilities in the class overview on the Blade & Soul site.
In addition to the new class, which will arrive on September 12 as part of the Warden's Fury update, players can also look forward to a new 6-player Heroic Dungeon — The Shadowmoor. The new dungeon is available in Normal and Hard Difficulty and is recommended for those at least at level 55. You'll also need to have completed Act 8, Chapter 20. A rundown of the pirate-y themed dungeon is available on the Blade & Soul site as well.