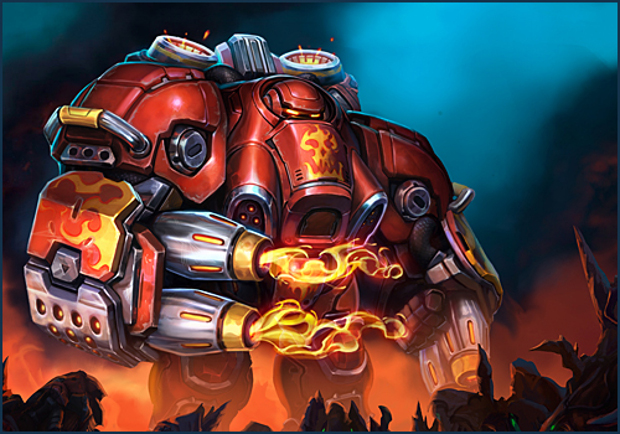 The latest Heroes of the Storm patch is now available on the game's test server. Aside from making adjustments to battlegrounds and heroes, as well as a variety of bug fixes, the update gives PTR fans a chance to run the game's latest Hero through his paces. Blaze, one of StarCraft's Terran infantry firebat units, is ready to set things on fire — literally.
Of Blaze's Basic and Heroic abilities, all but one are pyro-based abilities making use of oil spills and basic combustion. The good news is that in addition to torturing the opponent, these abilities also offer healing effects to Blaze.
One ability — Bunker Drop — even gives the players on Blaze's team the chance to cause a bit of their own fire damage. When Bunker Drop is used, a bunker is deployed. While it is on the map, allies can enter and pick up a Flamethrower that can be used against their opponents.
Those of you interested in setting fire to the Nexus can read all about Blaze's abilities on the Heroes of the Storm site.