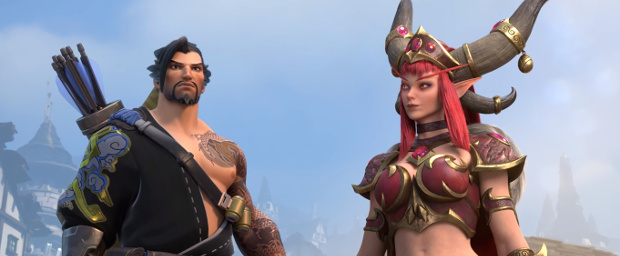 Hanzo mains may get a bit of grief from players of Overwatch, but that doesn't mean people don't still love the archer with the sexy chest thing going on. Well, now Hanzo's headed to Heroes of the Storm to join other popular Blizzard characters in battle in the Nexus.
Also joining the fight is Alextrasza, fierce dragon-lady and the guardian of all life in World of Warcraft's Azeroth. Players can expect both players to appear in game soon, with one arriving in November and the other in December.
The addition of the new characters was announced during the BlizzCon opening keynote with a fancy new trailer that only Blizzard could create.