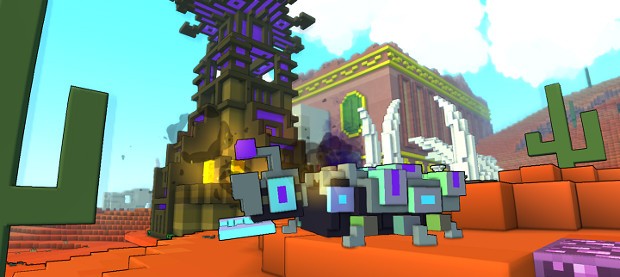 Ladybugs… They're cute. But if they're in swarms, they're a huge pain in the… yeah. That said, one way you generally don't hear people describe them is "brutal". But that's exactly what they are in Trove.
Today, Trion announced that the Ladybug Invasion is making its way to consoles. The invasion will bring chaos to Adept adventure worlds, but those who are able to withstand them will have a chance to earn some ladybug-inspired rewards — the Lady Bugbute or the Shadow Bugbute helms. Even better, they could earn a pair of Ladybug Wings.
Unfortunately, there isn't a lot of time to get your hands on these goodies as the event ends on June 20th. Full details on the event are available on the Trion World's site.