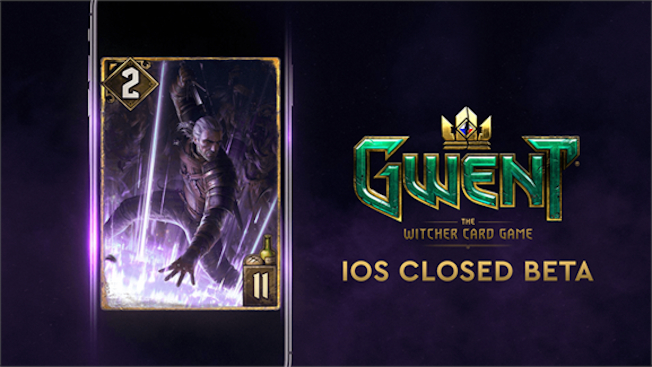 CD Project Red's Witcher-themed card game Gwent is making its way to iOS devices. In fact, it won't be very long at all until the game is available to everyone on the platform, as the set launch date is October 29. But, before that, there's some testing to do. So, prior to the iOS launch, CDPR has decided to invite anyone with GOG accounts to participate in the closed beta test.
To get into the test, all anyone needs is to have a GOG account and sign up via the PlayGwent site. Well, you'll need an iOS device as well. This test isn't open to Android users.
The closed beta kicks off October 15, and players will be accepted on a first-come, first-serve basis. So anyone interested in participating in the test should sign up as soon as possible.