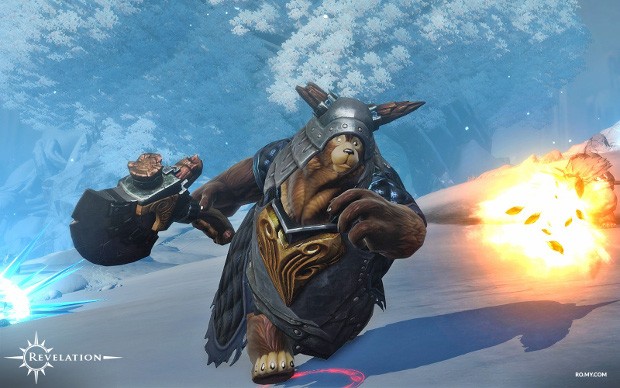 On May 23rd, war — or well, region-wide faction war — will arrive in Revelation Online. This new war is part of the Iceborn Update and will require that players choose one of two sides to fight on — the Wingar and the Ursids.
The ability to choose a faction will unlock at level 40 at which point a quest to pick one will be offered. Once chosen, players will have access to portals to the battlegrounds twice a week. During these wars, each side will fight to earn a specific amount of points. The first site to earn all the points wins.
Points are granted for a variety of activities and break down as follows:
Gather Resource: 5
Elite Monsters: 3
Monsters: 1
Players: 1
Boss: 10
More information on the Iceborn Update is available on the Revelation Online site.