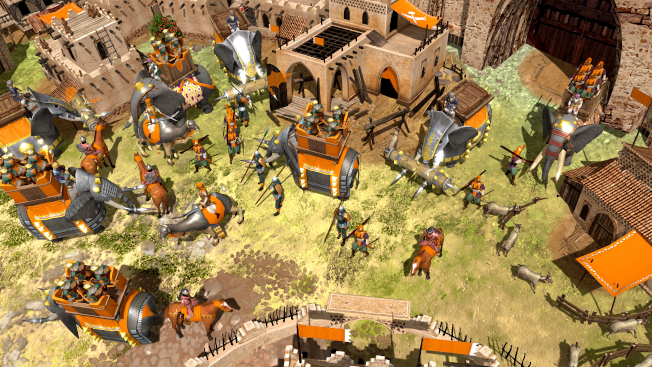 For the RTS fans out there, a new one is now available via Steam's Early Access. Titled War Selection, the game is a free-to-play offering from Russian developer Glyphs Worlds. Inspired by classic RTS games like the original Age of Empires and Red Alert, War Selection starts players off in the Stone Age with the goal of moving through various eras and cultures as the game progresses.
The game allows players to customize their playstyle in single and multiplayer modes. Eventually, the game will support up to 62 players in one session.
While War Selection is free-to-play, it does have an option to subscribe. Those who do will have access to special "subscriber-only" matches that contain additional technology for each era. A subscription is also required to make private matches — or to be able to vote on new features for the game.