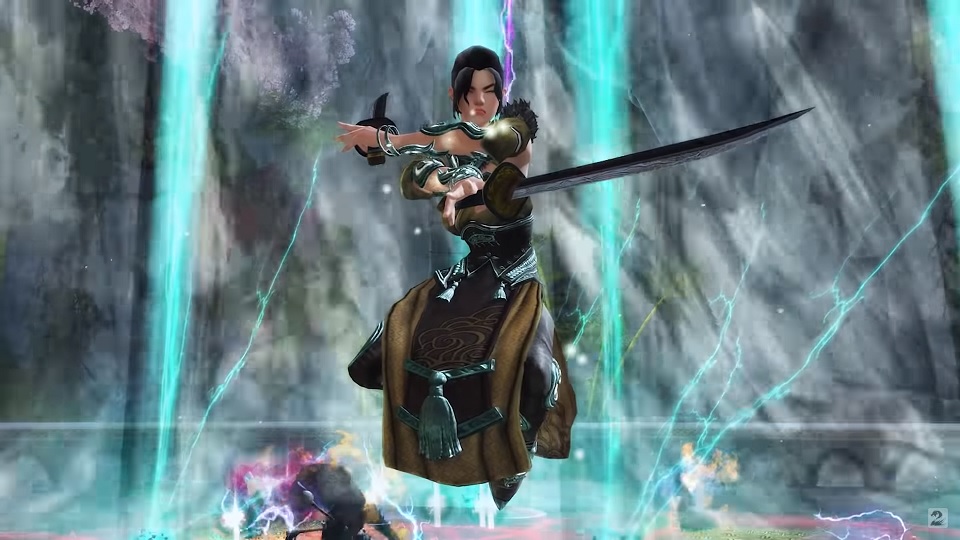 You'd be forgiven if you missed the "other" announcement during last month's reveal of Guild Wars 2's upcoming expansion, End of Dragons. While we don't have a firm date for that yet, we do know when the next piece of content is coming to the game; the next fractal, Sunqua Peak, is set to go live next Tuesday, Sept. 15.
The fractal is located in Cantha and will have players getting assistance from elemental spirits to navigate its treacherous, high-altitude terrain. Judging by the trailer, your main foes will be an angry Canthan-looking lady with two swords and a big fire kitty. It's also interesting to note that the fractal seems to include voice acting, something that's been missing from the past two Living World updates.
Arriving with the new fractal are a new set of weekly achievements that will help you earn rewards like the Abyssal Fractal weapon skin set. ArenaNet also promises "a more difficult challenge mode [that] gives the opportunity to set apart the brave and daring." You can get a preview of the fractal on Guild Chat this Friday at noon Pacific time or learn more on the GW2 site.