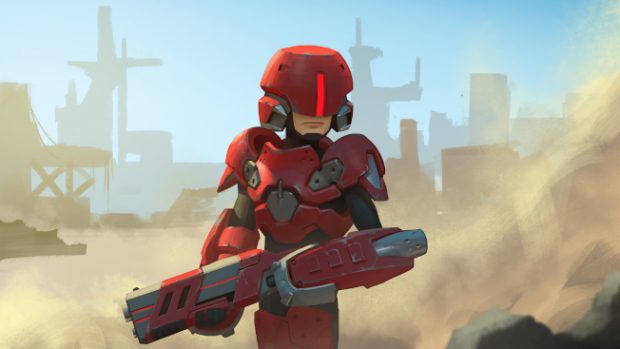 How is this for an almost "no information" press release? We don't know the exact date and we don't know when signups are, but IDC/Games announced today that its 3v3 competitive shooter Project Xandata will enter closed beta sometime this month. When the test does kick-off, players will have access to three game modes, three maps, and three classes. (They really like the number "three".) The three modes that will be available at the time of testing are Skirmish, Annihilation, and Corruption.
This first-person shooter will be available to PC players via the IDC/Games platform. (It's on the Steam store as well, but that hasn't been updated in over a year and isn't mentioned in the press release, so we're guessing they're just going to leave that off for now.)
If you're interested in participating in the Closed Beta, you'll want to keep an eye on the game's site for any updates on how to do so.