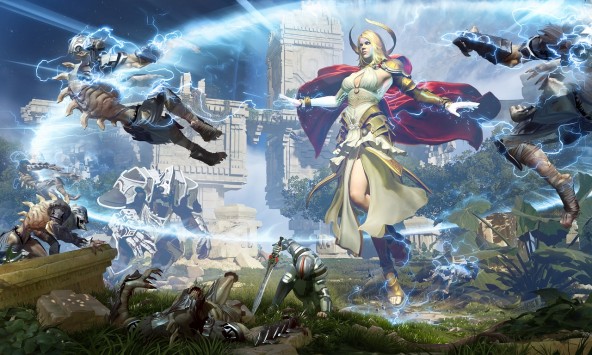 My.com took the opportunity to reveal closed beta dates for massively multiplayer titles World of Speed, Armored Warfare, and Skyforge during the opening days of Gamescom, along with a slew of new details for all three games. If you've been jonesing for some new additions to your beta pool, you might want to pay attention, as World of Speed and Skyforge will be entering closed beta in Q4 2014, with Armored Warfare entering closed beta in Q1 2015.
Slightly Mad Studios' World of Speed revealed new multiplayer features for the closed beta that includes a team mode and team tactics mode with team-oriented objectives built-in. In preparation for the CBT, Slightly Mad has added a new track set in San Francisco and a host of new cars, so if you're looking to experience these newly announced additions, you better sign up for the beta ASAP.
As far as Skyforge goes, the Allods team and Obsidian Entertainment unveiled the MMO's Gods feature which lets your Immortal character reach new heights of power, unlocking a new visual appearance while gaining access to special God skills making it easy to turn the tide of battle. Two new classes, the Slayer who whips their enemies into submission with blades affixed to long chains, and the Archer whose arrows can be infused with both fire and electrical energy, opening up new sets of ability combos for each type.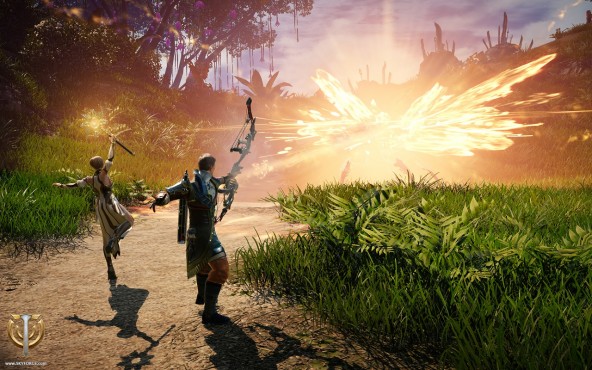 Last but not least, Armored Warfare's closed beta is coming in Q1 2015, with Obsidian Entertainment touting the game's real-world inspired Progression Tree and Arms Dealers, whom players can perform missions for in order to gain their trust and score new vehicle types.
Out of all three titles, Skyforge looks the most impressive, though all three look to deliver a pretty significant band for your buck. Which one are you going to check out? Why not sign up for all three? Head on over to My.com and the official sites for each one and sign up now to get ahead of the game, and we'll see you in there!
By Brittany Vincent