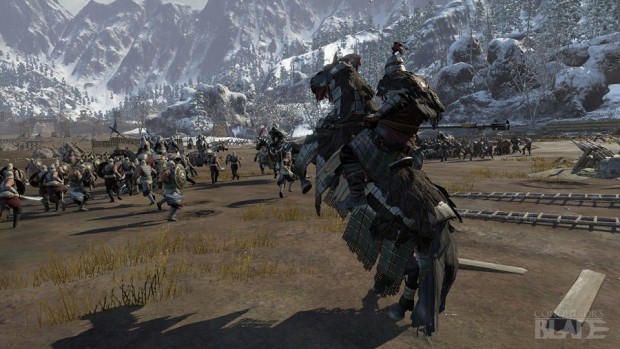 The paid closed beta has just gotten underway (and you can still get a beta key here), but if you want to play past the 15th, you'll have to … just download the game and play for free?
That's the case for CB's European and North American servers, which will open their gates Friday, Feb. 15 at 6:00 a.m. Pacific until 9 p.m. Pacific on the 17th, or midnight for us east-coasters. Servers will be up 24/7, and you can test out both one-off battles and the open world, including crafting, city development, territory wars, and more.
There's a lot to do, so fortunately, Booming Games has implemented an updated tutorial to help you learn the ropes. For more on the free beta weekend, check out the news on the Conqueror's Blade site.