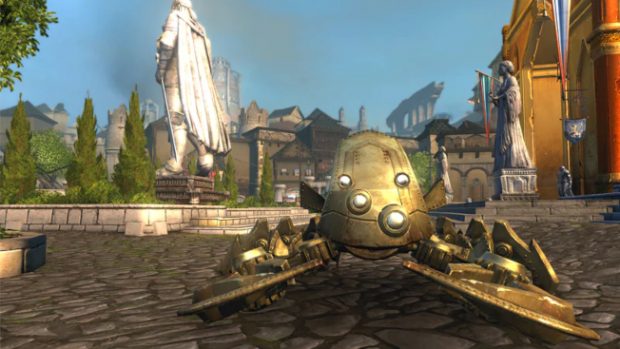 Bust out those engineering skills! It's time for the Wonders of Gond event in Neverwinter. If you haven't participated in this particular event before, the idea is fairly simple. Players collect "Wondrous Grommets" when killing enemies. These grommets are then used to create higher tiered items via a system similar to that of the game's refinement system. As players progress, they'll need to use use a variety of "Wondrous" items — also obtained by killing creatures — to increase their refinement points. These are needed to create even higher level items.
Upgrading the Wondrous items will eventually earn a "pinnacle device", known as the Doohickey, that can be upgraded into a Wondrous Doohickey. The Doohickey can be traded in for a special pack containing refinement items, mounts, artifacts, and more. In addition, another pack containing Wondrous items is available on the Zen Store. This pack can be used to get a jump on Doohickey creation.
The Wonders of Gond event kicks off today and runs through June 3rd. That give players a week to get their Doohickeys made.