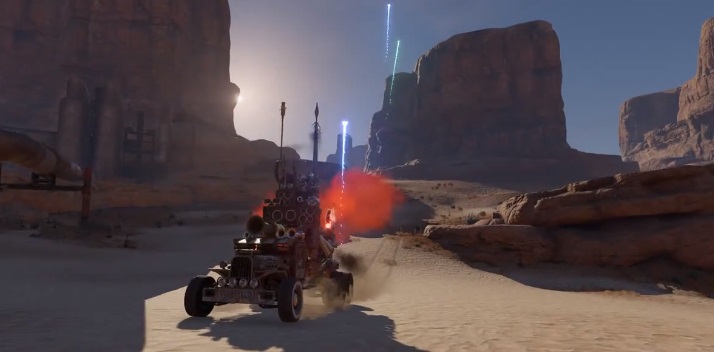 As if the post-apocalypse wasn't tough enough to get by in already, now there's a Mass Contagion in Crossout. The recent update consists of a new story campaign, a reworked map, a new event, and better effects for explosive damage. Because explosions.
The new story campaign is called "Contagion" and comes with five new missions. Meanwhile, the Control-17 map has undergone some changes, intended to "solve the controversial balance" between teams. Also, June is "the month of Crossout," and the dev team is celebrating its anniversary (until July 3) with unique fireworks and decorative stickers for your vehicles.
Finally, there are a bunch of new graphical effects that apply to explosive damage on decor items. The complete list of changes is spelled out in detail on the Crossout site, along with a beautiful slow-motion gif. Just look at that finely rendered destruction!