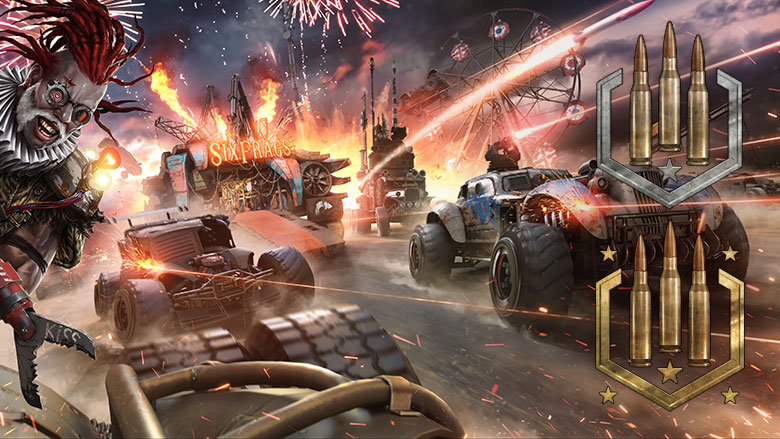 Just because the apocalypse has come, that doesn't mean we can't still visit amusement parks, right? Maybe that's not the greatest idea given the current apocalypse, but in the post-apocalyptic world of Crossout, you can now head on down to "Six Frags" to try your hand at a number of different events and games within the game.
The "Amusement Park" update offers just that: the ability for players to create their own "range" around their garage, and populate it with whatever objects they have at hand. Many of these have
a theme-park flavor, including stunt rumps, giant bowling pins, carousel horses, and more. You can create the park for yourself or let in your friends to sample the murderous attractions.
To open the range, you'll need to earn level 12 reputation with the Engineers faction, while amusement park parts require you to complete missions for the giant traveling Kaligari circus. There are 75 levels of parts to unlock in the event that runs until Dec. 13. For more on this update, visit the Crossout site.