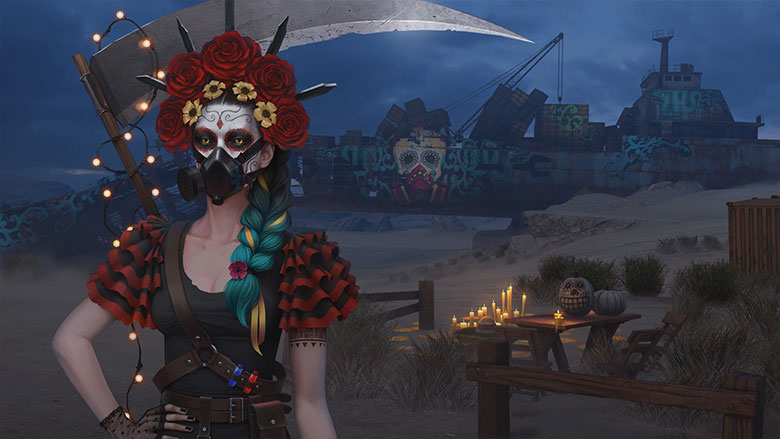 Gaijin Entertainment and Targem Games are celebrating the spooky season in Crossout with a Witch Hunt. No, you won't be burning anyone at the stake — though flamethrowers are still welcome.
Competitors can vie for prizes in the "Witch Hunt" brawl or in the "Trick or treat" PvP mission. In Witch Hunt, the object is to keep balloons on your vehicle while shooting them off others'. "Festive skulls" haunt the map, granting bonus abilities — and occasionally a bomb that you'll need to forcefully attach to another player's vehicle before it goes boom. The map is also littered with Tricky Treats you can collect and exchange for unique decor, paint, or stickers.
On PC, the festivities run until Nov. 6, while they last until Nov. 12 on PlayStation 4.