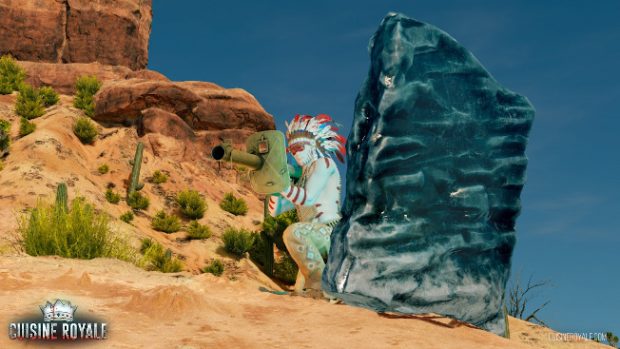 Well, here's something you might not have expected from a game with "cuisine" in the title… With the launch of the new Cuisine Royale update, "Heaven's Wrath", players will now be able to rain fury down upon their enemies in the form of meteorite showers. They can also tear them up with cannon fire from armored vehicles, or literally light them up with Molotov cocktails. Basically, it's a buffet of death. So enjoy.
The update also includes several new weapons, including the Soviet Mosina rifle, the German MP 41 submachine gun, and the American Cold New Service M1909 revolver. Players can also check out three new vehicles, all with various levels of armament.
And… since there is fire, there should also probably be water — or in this case ice. Need to block incoming fire? Use the Shield ritual. This will place an ice block in front of you that will stop (some) of the bullets headed your way. It probably won't be useful against the meteorites.