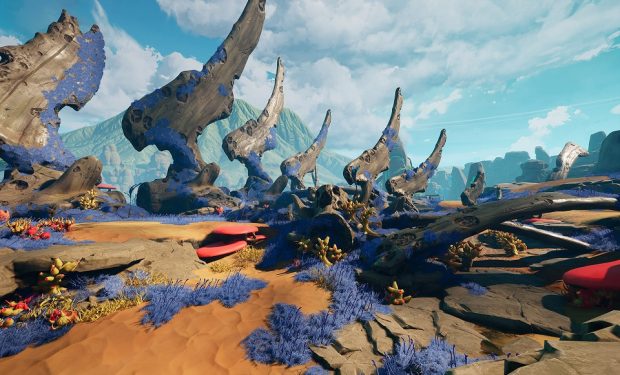 They even celebrate the holiday season on planets that are actively trying to kill you. That's what I gather, at least, from The Cycle, which is celebrating a holiday of its own making the Miracle Over Neptune, as well as previewing its new map and offering other limited-time challenges and rewards.
From now until Dec. 22, prospectors can hop into the game to play on the new map, which will be added to the game permanently during The Cycle's second season of content, planned for early next year. The map features "a significantly more vertical and diverse environment with four unique biomes plus a town center with bars and a giant spaceship." You can play on either the new map or the original one until Jan. 3 to complete 12 limited-time challenge for holiday-themed weapons and abilities.
As a nice added touch, you can even learn the lore behind the Miracle Over Neptune, in the form of a lengthy story about the Miracle Over Neptune that's sure to warm your heart. At least until you come up behind someone, shoot them in the head, and take their stuff. That's the true meaning of the season, no?