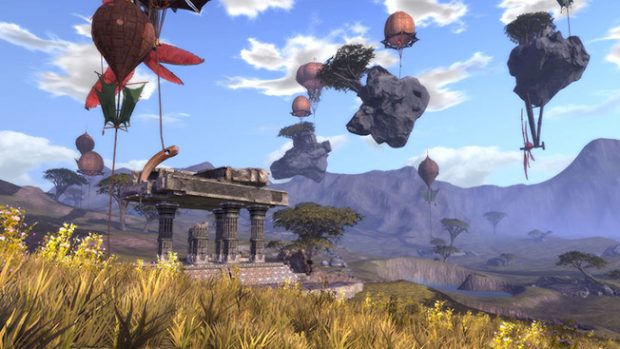 It looks like Rift players might be in for some good news, in the form of new content that is not only the Autumn Harvest patch. (Although, that's coming too.)
According to datamined information provided by Ghar Station — and then shared by MassivelyOP, a new area is in the works in the Planetouched Wilds. Named "Rock of the Sky", this area should be found floating in the southwest portion of the zone and will be available via Porticulum. The post provides several pictures taken using TelaraFly. But with this being datamined info, the art assets are obviously not finished.
If you're interested in checking out the original post, it also includes information on plenty of new items that may be added to the game. This includes new gear, what are assumed to be new synergy crystals, and new cape textures.