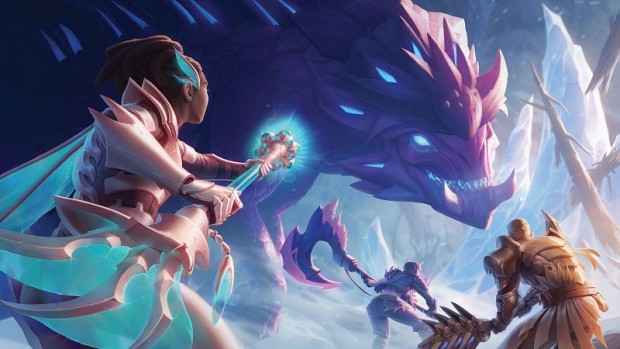 Dauntless is all about bravely facing epic challenges in uncharted territory, so it's only fitting that Phoenix Labs is taking its free-to-play monster-hunting game to the uncharted territory of Epic Games' new storefront.
Just announced at 2018 Game Awards, Dauntless is coming to consoles in 2019, launching on PlayStation 4 and Xbox One in April 2019. That's not too surprising, but more so is the announcement that Dauntless will also be offered in the newly announced Epic Game Store.
If you're worried about all this new terrain splitting up the player base — and maybe your friends list — there's no need. Phoenix Labs has plans in place for "One Dauntless," which it characterizes as "a vision that provides players with seamless cross-platform play, progression and account management across all platforms, worldwide." One Dauntless will allow you to hunt with friends regardless of their platform choices, which will include Nintendo Switch or mobile later in 2019.
Also, in case you missed it, the newest content update, Frostfall, launched earlier today, bringing with it new seasonal content and a "chilling challenge" in the form of a new behemoth, Valomyr, and a season pass. This "Hunt Pass" will last until January 9 and cost 1,000 Platinum, or about $25.