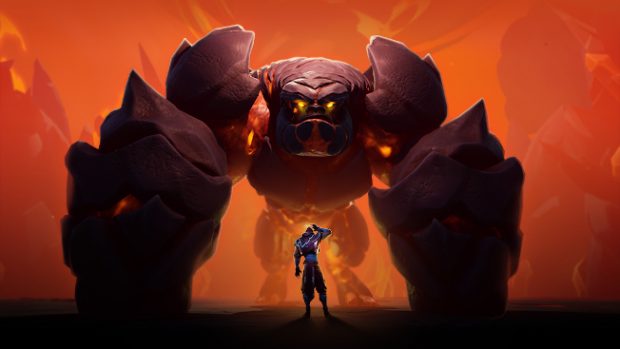 The new "Scorched Earth" Update arrived in Dauntless today on all platforms — Nintendo Switch, Xbox One, PlayStation 4, and the EGS — making use of the One Dauntless cross-platform system that allows everyone to play together. The update introduces a new challenge known as the Blaze Escalation, which tasks players with taking down Behemoths in a series of uniquely modified encounters.
These encounters include facing enhanced Flameborne Behemoths and eventually the Escalation's "boss" Behemoth. Known as Torgadro, Escalation's boss is the first of its kind — able to scale walls and attack from above, or rain fiery projectiles down on players.
As is generally the case, the introduction of new content includes schematics for new weapons. It also introduces a new hunt pass featuring new items themed around the Blaze Hawk faction — including new armor skins.