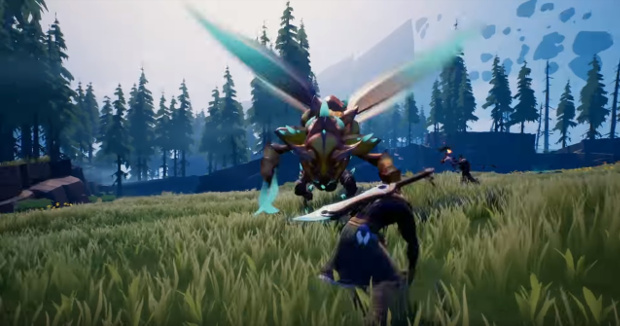 Following the recent reveal of Dauntless' Skarn behemoth, Phoenix Labs has offered even more details on the behemoth, as well as several other things, coming in the game's "Sharpen Your Skills" update. The new additions and changes are highlighted in the latest Developer Preview video.
The rock-like Skarn isn't the only behemoth being added in this update. Players will also find themselves face to face with a big wasp-like creature by the name of Kharabak. This behemoth is fast and deadly, featuring razor-like attacks.
Also included in the upcoming update is a new weapon. This weapon is a weird rocket launcher/pole arm hybrid. Players charge the projectile attack by landing close combat attacks with the pole arm end.
The update also adds new combat features, such as damage types and the Cell System, which allows players to modify their weapons and arms using sockets. In addition, the matchmaking system has been overhauled. You can find out more about all of this in the video below.