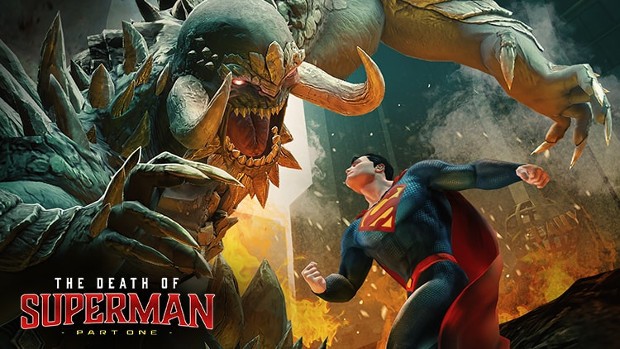 The DC Universe Online celebration of Superman's 80th birthday is underway and Doomsday is back in town for the festivities. The villain has landed in Metropolis, along with his exobyte-enhanced allies, ready to spread a deadly plague and just generally make things miserable for everyone.
Superman's already on the case, but his cousin is requesting the aid of others in stopping Doomsday before everyone in Metropolis is dead.
This is the first entry into the Death of Superman storyline and players will be able to find it in their mission journal as soon as they've hit level 10. The event includes daily and weekly missions, as well as the Doomed Metropolis (Part 1) pointer mission. The story will continue in June with the release of two more chapters. So there's going to be plenty to do.
In addition, the DCUO team is holding a caption contest. The winners will receive a 10-pack of Action Comics #1000 featuring iconic Superman stories and ten variant covers. Information on how to enter the contest is available on the DCUO site.