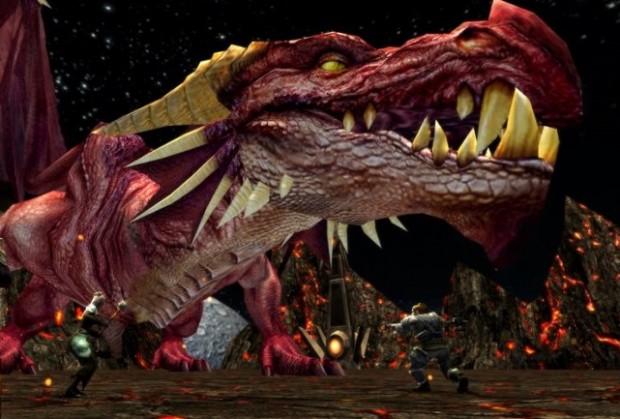 Dungeons & Dragons Online Producer Robert "Severlin" Ciccolini has penned a new missive on the DDO forums, laying out the plans for the game's next two updates, which will be coming in rapid-fire fashion over the next two months, as well as giving a few details on what lies further down the road.
Update 26 for the game comes in June and introduces a brand new class: the warlock. Shortly thereafter, in July, we'll see Update 27, which adds a new adventure pack to the game, highlighted by a return to Shavarath, the Plane of Battle. The adventure pack includes three new dungeons and a new raid and will be free to VIPs.
For the future, a new iteration of the Turbine Store is in the works, to make purchases easier and game servers for both DDO and The Lord of the Rings Online will be migrated to new data centers, with the goal of reducing lag and offering more stability across both games. Finally, DDO players will be able to advance to level 30 soon, and there are several new adventure packs planned by the end of the year.