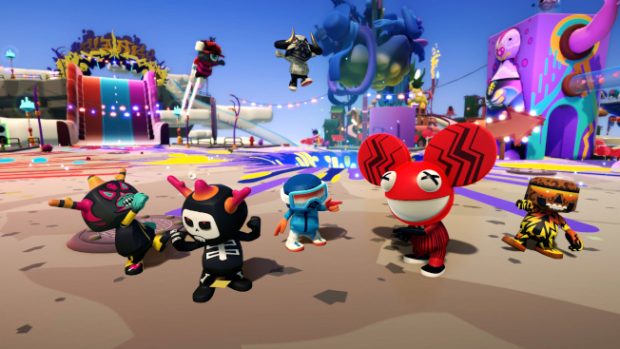 Today, the limited edition Deadmau5 items teased during the Blankos Block Party E3 presentation will be making their way into the game. The items, designed collaboratively by artist Dan Lish and the musician, consist of a limited-edition, limited-quantity Blanko inspired by Deadmau5's cat Proffesor Meowingtons as well as the iconic Deadmau5 helmet in the form of a wearable accessory.
Both items are made available as "playable NFTs" and aren't exactly inexpensive. The Professor Meowington Blanko is available as a 1000-piece limited run, with each copy running $160. The helmet is a 2000-piece run and costs $40 per piece.
According to the press release, Blankos' NFTs are built on a private EOSIO blockchain that does not rely on crypto mining. That means that, unlike other versions these are supposed to be environmentally friendly.
Both items are available this afternoon, for those who are interested in owning them.