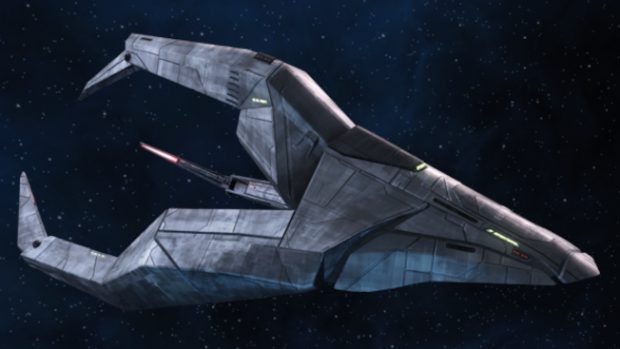 If you've missed it before, it's back (on its way back, anyway). Star Trek Online's Delta Recruitment event is returning beginning April 15 for PC (May 13 for Xbox One and PS4). During the event, players can create a new 2409 Starfleet character, a Klingon Defense Force character, or a Romulan Republic character and take part in the 28-day event.
As a Delta Recruit players use a tesseract transceiver from the future to obtain information needed to prepare for the Iconian War. Complete special tasks, protect the future, and earn rewards for doing it, as well as special account-wide unlocks.
If you've done the Delta Recruitment event before, you're going to notice some changes. The dev team has removed out-of-date missions and added new ones. New missions include new tasks on New Romulus, as well as the Dyson Sphere, and the Delta Quadrant story arcs. Other tasks have ben updated to allow players to obtain the new kinds of Reputation marks that have been added over time.
Since these changes have been made, characters that previously completed the Delta Recruit missions will be able to take on these new goals and claim the rewards.
In additional news, a new T6 ship is being added to the roster. The Jovian Intel Heavy Raider from Discovery Season 3 is being introduced to the Infinity Lock Box. That's the one that contains almost all content from previously-retired Lock Boxes. The new ship can be seen in the image above. Details and ship stats can be found on the Star Trek Online site.