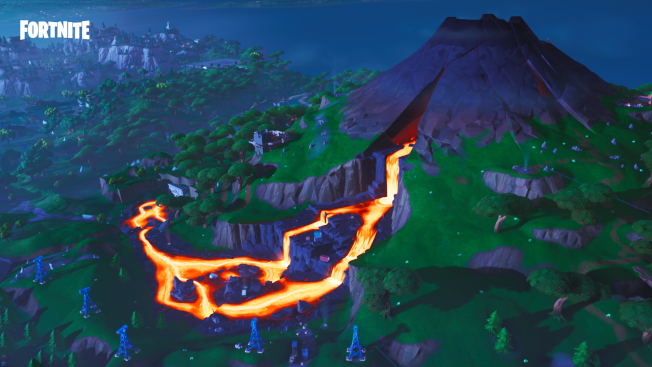 After Apex Legends hit, there's one thing I saw over and over again… on Twitter… in chats with friends… on streams… it was how much they wished other games would implement the ping system. Granted, a lot of these comments were in regards to Anthem, being as they launched so close together, but Fortnite players were asking for it too.
So, we have excellent news. It took no time for Epic to go ahead and add that feature for Fortnite players. The feature was added as part of today's Season 8 update, allowing players to communicate important information without needing microphones at all. That's great news for the more visually inclined.
Also included in the Season 8 update is a Pirate Cannon, which does exactly what you'd think it should — destroys things with cannonballs. There's also a new Volcano location and points of interests for players to explore.
Of course, several items have also been vaulted — including the Sneaky Snowman and Chiller Grenade. I guess this means winter is over.