Drakensang Online launches its Open Beta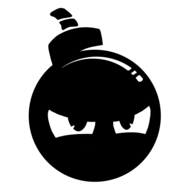 By

MMOBomb Staff,
August 8, 2011


Bigpoint's quest for heroes and warriors to step into battle against the dark forces of the Anderworld has begun! With the long-awaited launch of the Open Beta, fans of action RPGs will finally be able to explore the epic world of Drakensang Online, the free-to-play online browser game. The game invites players to take up arms as fearless Dragonknight freedom fighters or wise and magical Spellweavers to wage a brutal war against the terrifying dragons and savage monsters of the Anderworld. The international release of the game will be offered in 19 different languages including German, English, French, Spanish and Italian.
In addition to its two selectable character classes, Drakensang Online has been wowing fans in Closed Beta with a variety of different character skills, exciting and challenging quests, an impressive armory of weapons and magic, and over 100 hours of gaming content.
The visually stunning game world, featuring picturesque medieval towns, green forests, murky swamps and dark caves, was developed by Bigpoint using their in-house "Nebula3" engine, impressing players with a level of 3D graphics and effects that have not been seen in browser games before.
Cooperation is the key to strength: Gamers will have to fight as one if they wish to survive Drakensang Online's treacherous dungeons. Players can meet up in public gathering sites such as cities or military camps to get to know each other, take on challenges together and hatch plans to march into battle united. In addition to cooperative gameplay, gamers can also test their mettle against each other in the PvP arena located in the capital of Kingshill and find out who is the mightiest hero in Drakensang Online.
The start of the Open Beta is just the beginning for Drakensang Online: The team at Bigpoint Berlin is currently working on the first updates and new content in order to expand the world of Drakensang Online on a weekly basis.
More information can be found at http://www.drakensang-online.com/
Got a news tip? Contact us directly
here
!
---
You May Enjoy
New World Gameplay - First Look HD (Buy-to-Play)
The long wait after many delays is over and New World is available! The Noobfridge has been dying to get into this one so let's take a little journey with him and do a first look at the game itself, instead of focusing on the long queues the MMORPG has so far! To find out more about New World, check out the game page which includes more info, user reviews, screenshots and additional videos. Don´t forget to subscribe to MMOBomb YouTube channel.
By Michael Byrne - 2 weeks ago