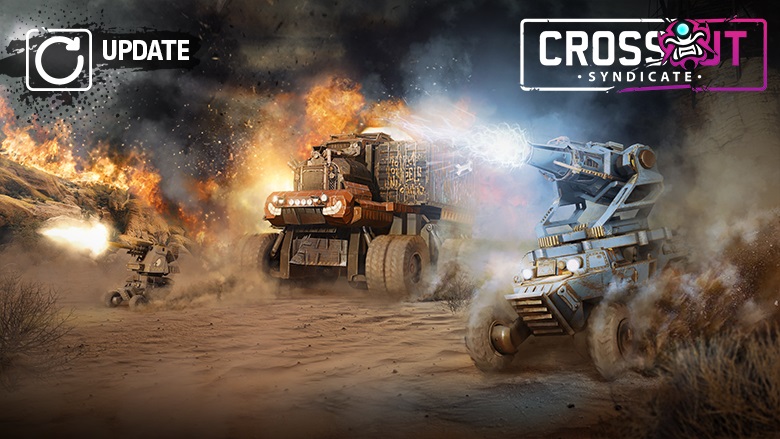 As if the post-apocalyptic world of Crossout wasn't dangerous enough, now there are tiny drones riding around with guns on them. Today's update is titled "Dronapocalypse" and brings back the mode of the same name, an 8v8 battle where players drive pre-assembled miniature drones and try to take down the opponents' giant Leviathan armored vehicle while protecting their own. This year adds new drone types, each with different weapons, such as rocket launchers and minelayers.
Also included in today's update is an Easter event, because even after the bombs fall and the works of humanity are reduced to rubble, some people still want to search for eggs — and shoot them. The number of eggs and rewards have been increased this year, and you can claim the "Easter Rabbit IV" medal this year for cracking 24 eggs.
The Dronapocalypse and Easter events run until April 11. For more on them and today's update, check out the article on the Crossout site that applies to your platform (PC, PlayStation 4, or Xbox One).