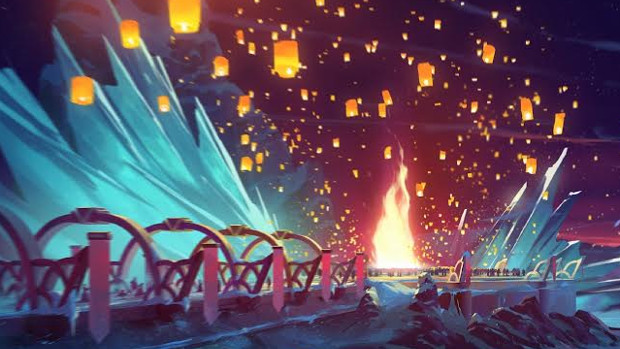 Just as snow is hitting places that don't usually get it, Counterplay Games announced the launch of Duelyst's Frostfire Festival event. (It's almost like they knew.) This new special game mode runs from now until January 5th and brings with it new skins and exclusive cards that will only be available during the event.
The event will offer a relaxed, unranked mode for players to complete quests in. This includes a limited time quest to play 15 matches before January 4 in order to earn a Frostfire crate.
Players can get their hands on three Festive skins for Faie, Zys, and Zirix as well. There's also a limited card back to obtain and login rewards to acquire. More information will be available on the Duelyst site.