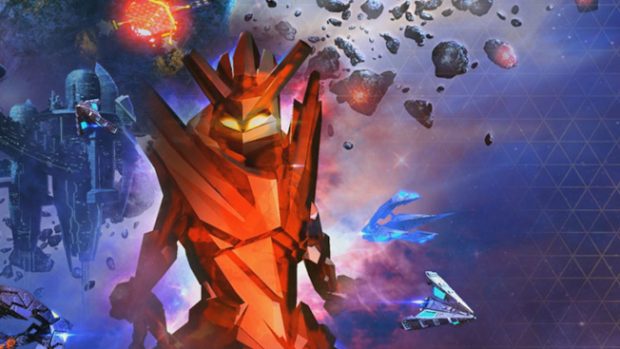 Over a period of three weeks, PC Star Trek Online players will face off with the Tholians as the alien race imprisons Romulans in an effort to obtain the Vault. The Tholian Trouble event is launching on May 4th, offering players the opportunity to complete multiple TFOs and a chance to get their hands on the Universal Console — Tholian Web Array as a reward.
The event is partially made up of previously-existing TFOs that have been updated to improve the player experience. These TFOs are the Azure Nebula Rescue and Vault: Ensnared. In the first TFO, players rescue captured Romulan ships with the assistance of the Romuluan Republic flagship, I.R.W Leahval. The second, Vault: Ensnared, tasks players with freeing Reman ships caught in Tholian webs and fighting off the Tholians themselves, before they take over the vault.
As noted, players who successfully complete the campaign will receive a powerful new Universal Console. The Tholian Web Array improves Tetryon and Physical Damage, Control Expertise, and Critical Strike Chance against held enemies.
This event is also part of the 2021 Event Campaign, so players participating in the campaign and hoping to earn full rewards for it will need to be sure to take part.