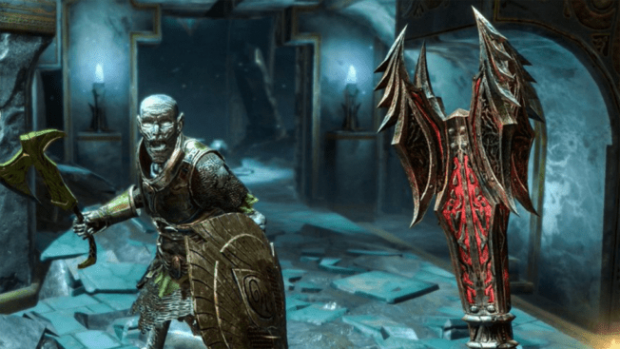 When The Elder Scrolls: Blades' next update hits, it'll introduces an MMO staple to the game. That's right, repeatable quests are on their way. These quests — known as Event Quests — are a bit different from your standard grindy repeatables found in other MMOs, partially in that each of them can only be completed up to five times. And, as a player attempts the same quest again and again, the quest becomes more difficult.
The Event Quests will be found in the Events tab of the Quests menu, provided the player has reached level 10. They rotate and will require different loadouts to complete. Completing the Event Quests will not only earn players gold and gems, but also a new item — Sigils. These can only be used in the Sigil Shop where players will be able to obtain new items and gear — including new Arcane weapons, armor, and jewelry.
The update will also include fixes and other improvements. Although, the devs have yet to specify what any of thse will be.