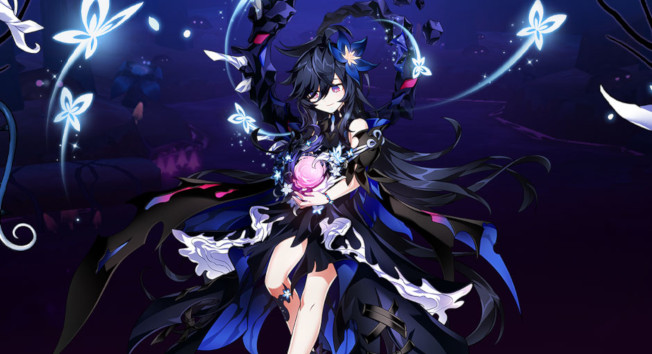 Today, KOG Games released the 3rd Job Path for Elsword's most recent character, Laby. With the introduction of this path, Laby has taken a somewhat dark turn brought on by her discomfort with the current world.
In an effort to alleviate that discomfort, she gave all her emotions to Nisha and slowly fading away. The end result is the creation of Nisha Labyrith, a darker version of Laby.
With the introduction of the new Job Path, KOG Games is also offering some limited time special rewards. For every 10 levels a player hits on this path, players will earn all kinds of items, including a Mini Poco. Players can also expect daily rewards for clearing dungeons within Laby's level range.
More details on Laby's new job path and the accompanying events are available on the Elsword site.