End of Nations is coming back...as a MOBA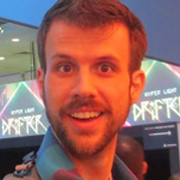 By Michael Dunaway, News Editor
Posted:

I think I liked End of Nations more when it had been indefinitely postponed. Sure the RTS had some beta blues, balance issues, and staff layoffs, but things were looking up! Trion Worlds had taken over production of End of Nations and it looked like it would return at least somewhat resembling how it left.
A new teaser website for End of Nations has shattered those hopes however. Touting itself as "the first MOBA RTS" -a cliche in its own right-, End of Nations is apparently undergoing the MOBA treatment. So what's special about this one? Honestly so far, not much. While the website doesn't give too much information it does show off a few "heroes" you can command in battle. The heroes look a bit like they were ripped out of a Hasbro Transformers toy catalog, with most of them being vehicles, save for a robot named Col. Blaze.
The small and remarkably vague description blurb on the site does at least allude to you controlling heroes and units. So at the very least, some elements of an RTS seem to have survived the revamp. It's a bit baffling why Trion Worlds decided to take Petroglyph's project and run a completely different direction with it.
While End of Nations certainly suffered from balance issues and a few poor mechanics, the potential for an enjoyable fast-paced large scale RTS was there. While the MOBA market is currently exploding with games trying to hop on the bandwagon, the Free-to-Play RTS niche has been hardly touched. Besides End of Nations, only the upcoming EA Command and Conquer reboot is making an effort towards producing a AAA RTS.
Interested parties can signup for beta access by visiting the teaser site here.
Got a news tip? Contact us directly
here
!
---
About the Author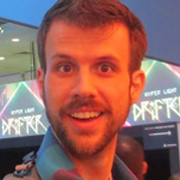 Michael Dunaway
,
News Editor
Michael Dunaway has been part of the MMOBomb team for years and has covered practically every major Free-to-Play title since 2009.
---
Read Next
You May Enjoy