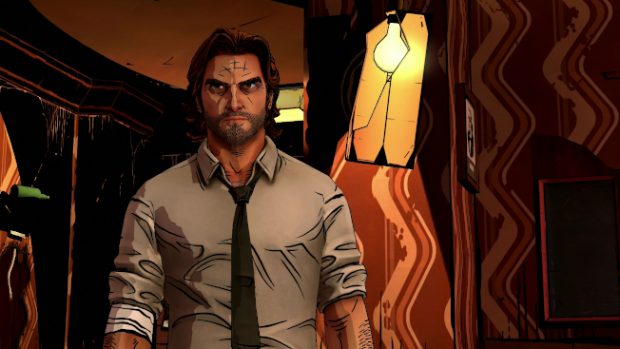 If you were watching The Game Awards last night, you might have noticed the announcement for The Wolf Among Us 2. So, it should probably come as no surprise that the Epic Game Store — which currently has some Game Awards related sales going on — is offering the original game as one of its free offerings this week. (Yes, we're back to there being two.)
For those who don't remember, The Wolf Among us is one of Telltale Game's episodic titles based on the Fables comic books from DC/Vertigo. The full game features five episodes and is a gritty detective-style story featuring the creatures of fairy tales. Normally, it would run you $15. Since the sequel by the (kinda) revived Telltale studios is on its way, picking up the original for free is a good move for anyone interested in the series.
As mentioned above, this week we get two free items. The other offering is Mouldy Toof Studios' prison-escape game The Escapists. This title would normally run $18. So, between it and The Wolf Among Us, anyone who picks them up will be saving just under $35.
In other good free game news, Epic announced the EGS holiday sale is ready to kick off on December 19. Between then and January 1 the store will be offering 12 days of free games. What games will be offered has yet to be announced. This may be one of those things where those interested will just need to check in daily in order to find out.