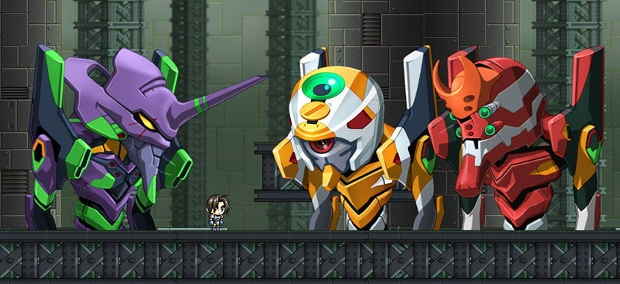 Thanks to an inter-dimensional rift, the Angels of Evangelion have invaded MapleStory. Luckily, the Evas and their pilots have made their way through the rift as well. It's a good thing they did, too, because the Angels will attack every few hours during this limited-time crossover event.
During the event, players can earn EVA Coins by defeating Angels or completing quests offered by Eva pilots. These coins can be traded in the Evangelion Coin Shop for themed items, including an android. Completing pilot quests will also earn players individual rewards from each of the pilots.
Of course, there are also limited-time items in the cash shop, including costumes, accessories, and even hairstyles.