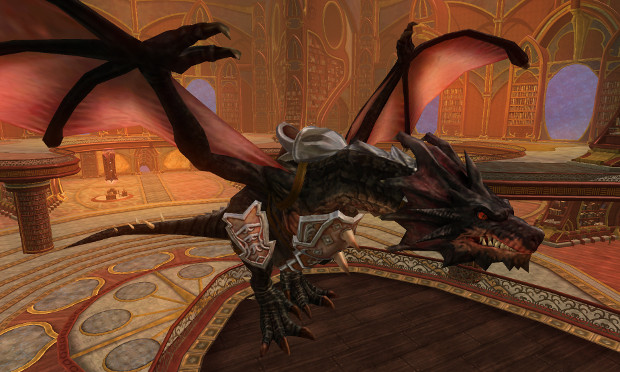 EverQuest 2's next expansion, Chaos Descending, is now available for pre-order via the game's site. When it arrives on November 13, the new update will introduce new lore, elemental planes, and mount features.
Players will return to the planes of Fire, Water, Air, and Earth while exploring new zones, dungeons, adventure quests, raids, and more. As for the mounts, the new mount equipment feature will give players the ability to gear and level their steeds.
The expansion is available to purchase in three different editions ranging from $34.99 for the Standard Edition to $139.99 for the Premium Edition. All three editions contain the Jann Magi Illusion bonus and a Level 110 Character boost.
As an added bonus, players who pre-order the expansion will be able to participate in the Closed Beta, starting today. During the beta, players will be able to earn a variety of rewards for doing pretty much all the things they'd be doing in beta anyway.