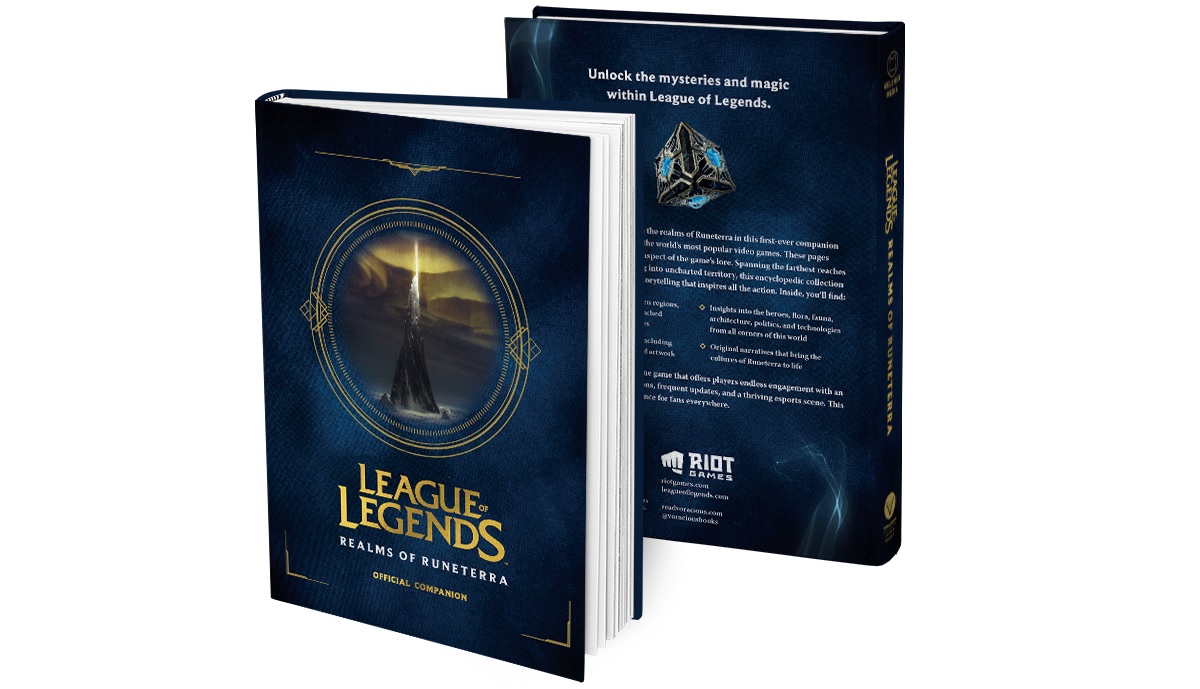 Get a heaping helping of League of Legends lore in the newly announced Realms of Runeterra narrative companion book. Available as both an e-book (from Amazon) and in hardcover form (from Amazon, Barnes & Noble, BAM!, and IndieBound), the 256-page tome contains hundreds of illustrations, maps, and art — some never seen before — that will
take you on a journey through eleven of Runeterra's regions, chronicling conflicts, entrenched rivalries, and covert alliances while giving new insights into the heroes, flora, fauna, architecture, politics, and technologies from all corners of the world.
The e-book version from Amazon retails for $15, while physical versions go for $27 to $30. You can pre-order Realms of Runeterra now, and it will be available starting Nov. 5. Learn more about it on the League of Legends site.