Fiesta: Expedition To Adealia Launch Trailer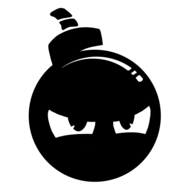 By

MMOBomb Staff,
December 23, 2011
Outspark dropped a stunning reveal on Fiesta Online fans today as they debuted the launch trailer for their expansion, Fiesta: Expedition To Adealia. For the first time ever, Fiesta fans will be able to venture off-continent and ride a wild flight path across jaw-dropping vistas to a spectacular destination in the sky.
The Fiesta: Expedition To Adealia launch trailer presents the epic battle that defines the storyline of the expansion. In it we are introduced to wicked monsters, like a fire-breathing winged chimera, and visionary heroes, like the great leader Abalita who makes the ultimate sacrifice to rescue Adealia from the darkness by uprooting the town and casting it into the heavens.
Fiesta: Expedition To Adealia is a massive expansion to Fiesta Online, the wildly popular free-to-play Anime MMORPG coming January 2012. Join the adventure today at http://fiesta.outspark.com/expansion.
Got a news tip? Contact us directly
here
!
---
You May Enjoy