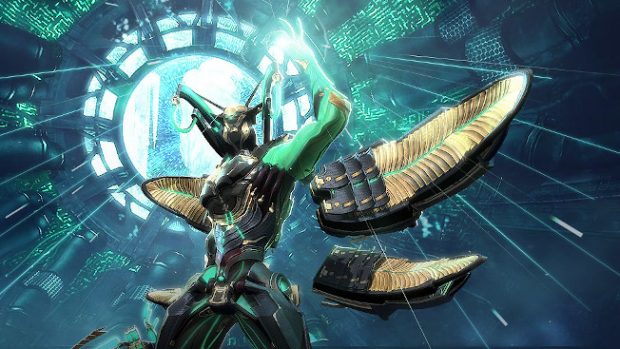 On May 20, Blade & Soul's next update wraps up the Silversteel Saga with the second half of the Steelbreaker Raid. This 12-player Raid is recommended for players level 60 and above and requires players to have completed Silversteel-Chapter 5: Steel Trap Quest. Head past the remains of REV-A, DEV-A, and TPK 5000 into the Control Chamber to complete the mission and collect the pieces of the Kingslayer Outfit.
Completing the new raid will earn a few new rewards including new Legendary weapons and a new skill enhancement item. The Thornbreaker, Wingsong, and Lionroar weapons will have new available upgrades. As for the enhancement item, the Silversteel Amulet can be paired with any of those weapons to add more enhancement points to player skills.
As part of the new update, the Jubilant Jackpot Event has kicked off. Players who visit the Hongmoon Store on May 20 can pick up the Jubilant Jackpot for free. It will contain several guaranteed items as well as a chance to recieve some others. A rundown of all the available items in the jackpot is available on the Blade & Soul site.