Final Fantasy XIV Live Letter Teases Plans For Next 10 Years, Offers Some Details On Upcoming Patches
Also, Yoshi-P says "Y'all need to calm down" about NFTs.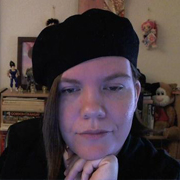 By QuintLyn Bowers, News Editor
Posted: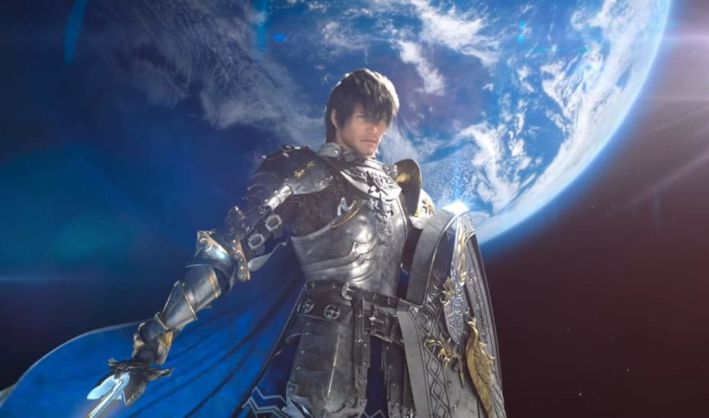 Yesterday, Final Fantasy XIV fans got a look at what's to come not just in the next few updates, but with an overview for the next decade. Of course, as you'd expect from something looking forward over ten years, it's a pretty broad overview. The latest Live Letter covered some of the XIV team's hopes, including what they'd like to do with the game going forward in 7.0 – something they're already discussing scenarios for. (For the finer details on the most immediate content, players will need to watch the 6.1 Live Letter on Friday, March 4 at 3:00 am Pacific time.)
Before going into all that, however, the game's director Naoki Yoshida addressed a couple of player concerns as they were popping up in chat. The first concern, addressed during the pre-show mic test, was everyone's current favorite topic to be concerned about: NFTs. Not shockingly, players were asking that NFTs not be added to XIV. (That's a reasonable concern considering the Square Enix President's New Years' letter.)
The good news is that at least for now, XIV players don't have to worry about that. As Yoshi-P stated, "There's no way we'll be including NFTs". He noted that the decision is based on how the game is designed and added that he can state that at this time they do not have any intentions of incorporating them into the game. That being said, he did also add that NFTs might have interesting uses and noted that they could be appropriate for specific types of games.
The whole thing was neatly summarized with, "Y'all need to calm down." So stop worrying.
The other, probably ongoing, worry that players voiced was that Yoshi-P might leave the team at some point. Stop worrying. According to the man, himself, the only way he'll consider leaving XIV is if he's removed by the company or the team, or if he dies. And even then he says he'd fight it.
So, what's going to happen between now and 7.0? A lot, it seems. In the first half of the stream, Yoshi-P covered the kinds of things they hope to achieve going forward and what they've already got done. A big focus for the XIV team is making the game more accessible to those who may want to go it alone. He pointed out that there are many long-time Final Fantasy fans who have played all the games – except the MMOs because they'd really rather not have to deal with the social aspect. So, to address that, the team is currently working on implementing the Trust system from Endwalker into past expansions, beginning with A Realm Reborn.
The Trust system will roll out to past expansions across patches 6.1 through 6.5 and will also be used as a foundation for 7.0. For the most part, they'll only apply to 4-player content – scenario dungeons and four-player trials. So, you'll still have to party for 8-man trials or alliance raids. The first Trust conversions will take place in 6.1 and address scenarios from 2.0 A Realm Reborn. That said, three early bits of content are being changed into four-man trials in order to allow players to do them as Trusts. These are Cape Westwind and the two MSQ roulettes. It's also worth noting that not all early content Trusts will feature the Scions, as that just wouldn't make narrative sense. Instead, the Trusts will likely feature NPCs who are part of the Adventurer's Guild or individuals with an Echo.
And don't worry. If you're a fan of playing with each other, matchmaking will still be there.
Also included in the XIV team's plans are graphical updates. These will be done over time and include adjustments to animation and lighting while assuring it works in a multiplayer environment and trying to accommodate for a wide range of hardware. If you still play on PS4, don't worry, they're planning to continue to support that system. Some PCs might need an upgrade at some point, though. Current plans are to roll these changes out by 7.0, so you'll have some time. The graphics updates will focus on having higher resolution textures and better lighting for characters, addressing skin, hair, and gear. The environment will get some love too with improved lighting and – in the case of grass, which is apparently a pet peeve of Yoshi-P's – better rendering.
Several images were shared in the video as examples. There are two things to note, here. First, all of these are the result of about a month's worth of work. Second, some of the images are a bit more extreme on purpose to highlight what can be done. So, if you're a bit freaked out by how bright the Titania looks, there is a point. Basically, look at all those details in the background that you couldn't see before.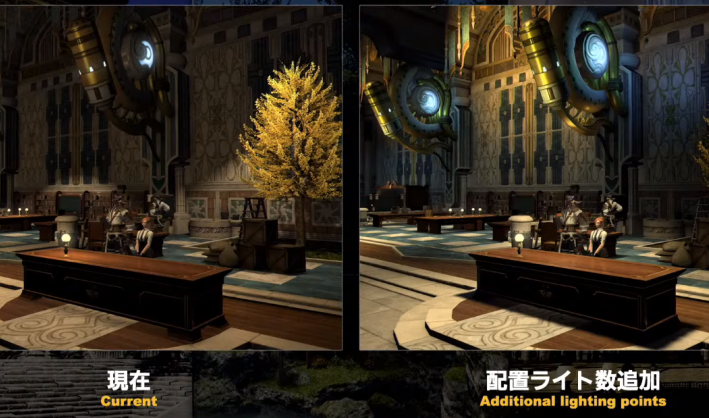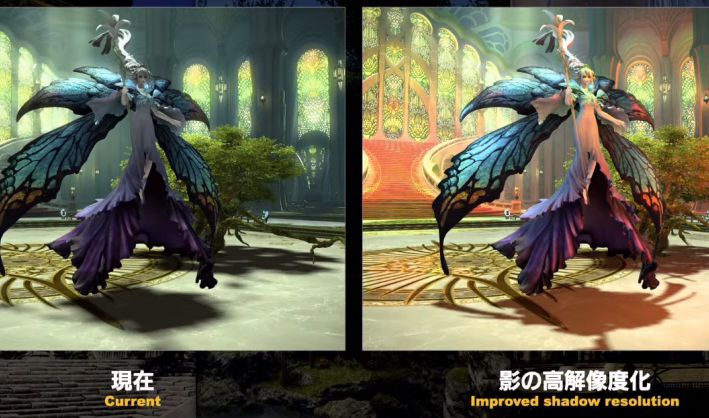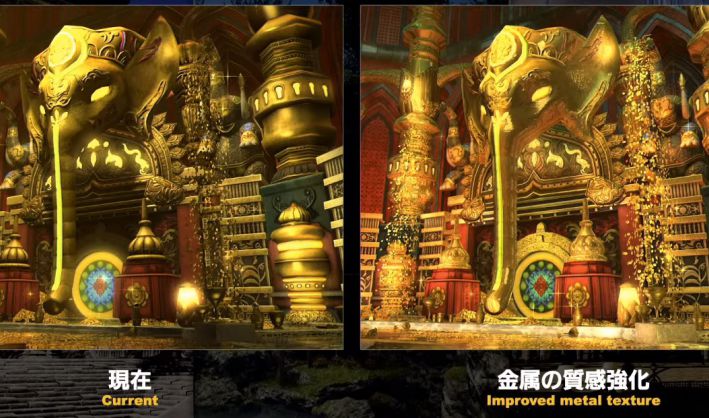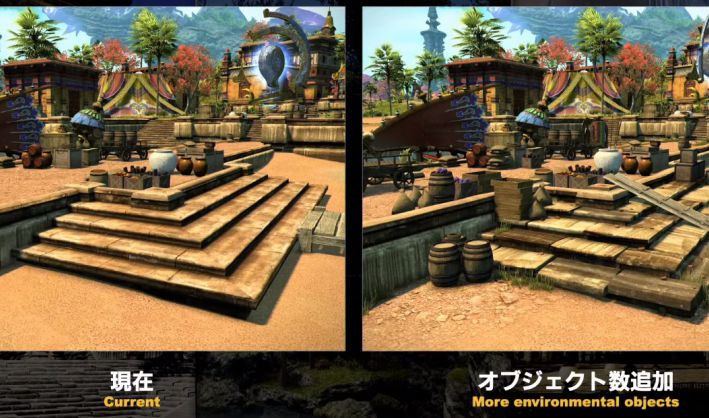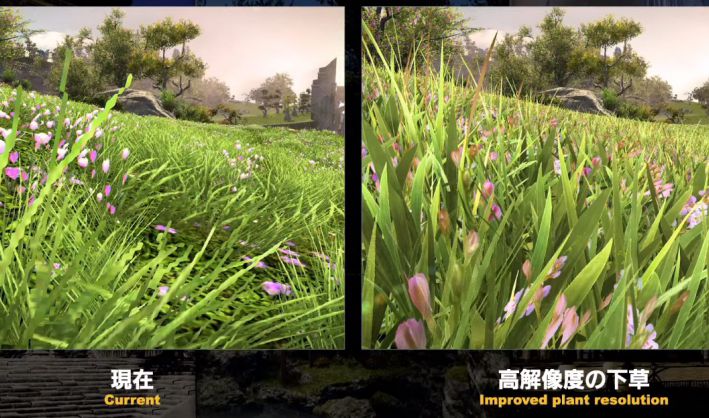 Since it isn't ready yet, they didn't show off any gear on the stream. But, it is being worked on. According to Yoshi-P, this will be an ongoing thing and not all the graphical changes will be rolled out at once. This means some NPCs may look better than others, and so on.
Finally, Yoshi-P discussed what we can expect in coming patches, prior to 7.0. In 6.1 through 6.5, players can expect new main scenario content, the return of everyone's favorite Gentleman, and a Tataru-focused storyline. All of these will receive additions over the updates. No details were offered on any of the storylines, we do know that the new Hildy quests will be titled the "Somehow Further Hildibrand Adventures" and Tataru's story is "Tataru's Grand Endeavor."
Patch 6.1 is currently projected for April. At that point, players will gain access to the Myths of the Realm #1 Alliance Raid, Arkasodara tribe quests, the Dragonsong's Reprise Ultimate Duty, Ishgardian Housing, the 2.0 Trust System, and new custom deliveries featuring the Twin's mom, Ameliance. The update will also include the Ultima's Bane Unreal, but it won't kick off until two weeks after the patch in order to allow time for players to do other things. The new Crystalline Conflict PvP is projected for patch 6.1.5.
In patch 6.2, players will gain access to the Island Sanctuary. This will be added to in the following patches. Also included in 6.2 will be the "Criterion" (That's the code name.) dungeon. This will be a 1 to 4 player dungeon and will vary in difficulty based on the number of players in the party. Pandaemonium Part 2, the Trust System for 2.x content, and Faux Hollows will also arrive at this time along with other, as yet unnamed, content. Players can also look forward to some glamour love with this update.
Patch 6.3 includes the Trusts for Heavensward, a third deep dungeon, and a fifth ultimate duty. Patches 6.4 and 6.5 will continue with everything implemented above and finish the Trust additions with Stormblood. For those wondering about a level cap increase for Blue Mage, they're still hammering that out.
On one last note, Yoshi-P also announced that changes have been made to the Final Fantasy XIV patch cycle. Rather than dropping a new patch every three and a half months, they'll now be dropping them every four. This is to allow an extra week each for implementation and fine-tuning. They're also taking into account seasonal vacations and allowing the dev team to spend quality time with their families. Yoshi-P noted that looking back he can spot areas where the quality wasn't always as good as it could have been if the team had been given these kinds of considerations.
It's also worth noting that the amount of content they've been churning out has increased over the years. It's something you can see well in this chart.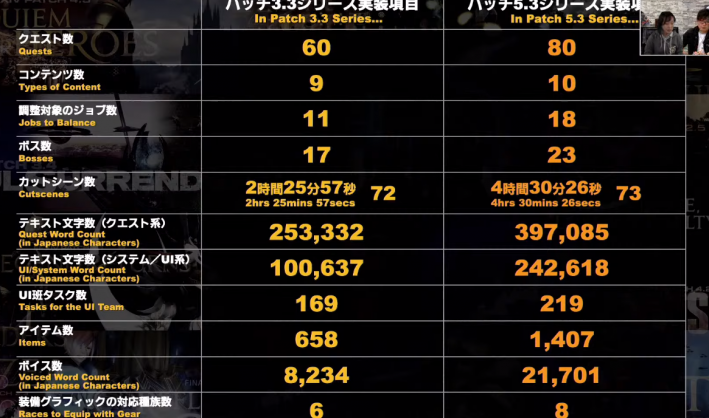 As always, we've provided an embed of the stream below. Just set aside a good bit of time for it. It's nearly 6 hours long with the pre-show and the Q&A session.
Got a news tip? Contact us directly
here
!
---
About the Author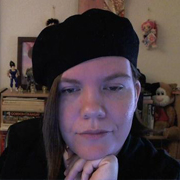 QuintLyn Bowers
,
News Editor
QuintLyn is a long-time lover of all things video game related will happily talk about them to anyone that will listen. She began writing about games for various gaming sites a little over ten years ago and has taken on various roles in the games community.
---
Read Next
You May Enjoy