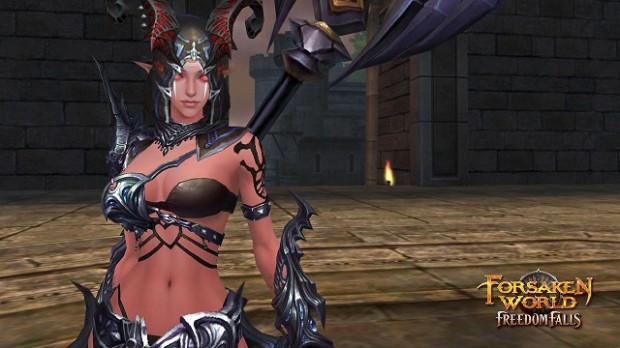 Freedom's fallen and it can't get up!
Perfect World Entertainment has just announced that the newest expansion for Forsaken World, Freedom Falls, will go live on Feb. 4. It adds the sinister demon race and debuff-focused tormentor class, and even lets players embark on the path to godhood via the Apotheosis progression path.
Players will also have lots of new territory to explore, from the cunningly titled Land of Origination, which sounds like a new starting area, to the Polar Borderlands region — bring your parkas! Or at least your fire magic.
If you're of the opinion that it's the little things that count, the announcement also states that Freedom Falls is "optimized for player quality of life including a redesigned UI, smoothed skill training, and a new set of instances and events." With improvements like this, it seems Forsaken World isn't so forsaken after all.