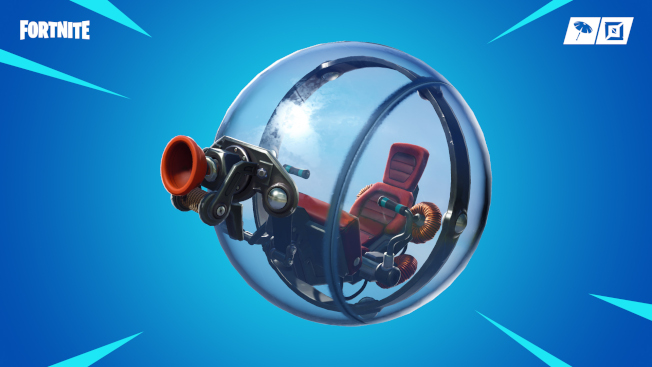 Fortnite's 8.10 patch is out and it includes some new items, one of which is the aptly named "Baller". This new vehicle looks a bit like those things everyone rode around in in Jurassic World.
Ballers are single-seat vehicles found at Expedition Outposts as well as pirate camp loot stashes. They protect the driver from damage and are coupled with Grappler and Boost to allow users to really get around.
There's also been a change to vending machines. They now dispense items and weapons for free. They also disappear after one use.
As always, there are bug fixes and loot changes included in the patch. These can be read about in the patch notes on the game's site.