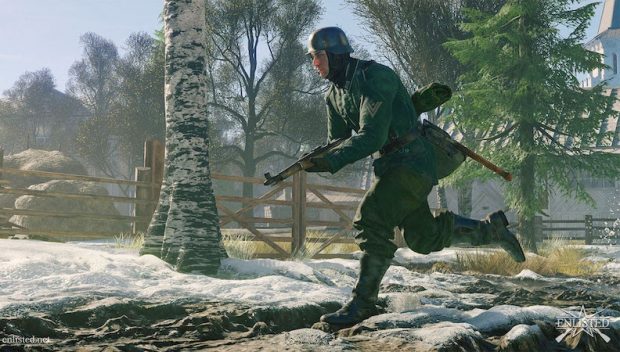 Enlisted, the squad-based first-person shooter from the makers of War Thunder and developer Darkflow Software, has an playtest going right now that's open to the public. The test will offer two scenarios: Invasion, which is an attack/defend mode, and Domination, which revolves around seizing and holding control points. Both scenarios take place on the outskirts of Volokolamsk during the Battle of Moscow.
In the game, you'll control one soldier directly, while also leading a small squad that will follow your orders. Matches will feature up to 140 soldiers per side, and your squad members will have various roles and equipment. Other nations and famous battles will follow, including Normandy and the deserts of Tunisia.
The test begins today and will end "at our discretion depending on the amount of activity we see," Gaijin said. You can find more information about the test, and the game itself on the Enlisted website.
UPDATE: Well, that was quick. The playtest is over, less than 24 hours after it started. I guess they got all the info they needed.