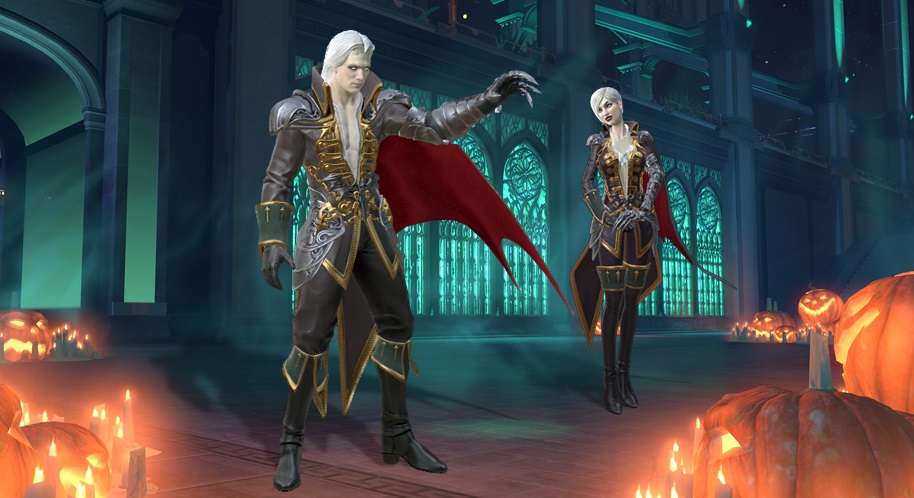 My.Games is celebrating the Halloween season in several of its games with spooky costumes, ghastly giveaways, and respect for the United Nations. Wait, what?
As part of Skyforge's Halloween festivities, players can head to the Park twice daily to find the magic broom, which they can then mount and try to stay on board while other players heave pumpkins at them. You'll earn candy the longer you stay on board, which can then be traded in for a pair of Flapping Wings. Other devilish duds include the Symphony of the Night Pack, and you can get daily gifts via the Trick or Treat page.
Conqueror's Blade also has a Trick or Treat page offering free gifts, and plans for in-game events to start on Oct. 28. This will include Halloween decorations, costumes, and "a suitably macabre PvE event."
Meanwhile, Armored Warfare is taking a different route for its late October celebrations. The game is instead commemorating the 73rd anniversary of the founding of the United Nations by handing out bonus XP and a U.N. decal, as well as offering various deals on Merc Edition vehicles. Seems a little odd for a game with "Warfare" in the title to celebrate an international peacekeeping organization, but hey, to each their own.